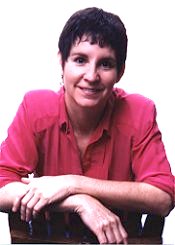 Mattie Peterson, R.N.
Mattie is a writer and lecturer who
lives with her partner,
Michael, in Asheville, North Carolina.


Mattie Peterson is one of today's freshest inspirational writers on spirituality. A registered nurse for 22 years, her experience ranges from the neonatal ICU, geriatrics, hospital, and home health, to caring for the terminally ill. She has degrees in science, nursing and art.

Mattie now devotes her time through writings and lectures, bringing information of the Divine Plan to us. Her writings on our life's personality patterns and Divine guiding messages offers us a path to find clarity, wisdom and balance in our own lives.